Samuel L. Jackson is a young male pittie mix who still a puppy!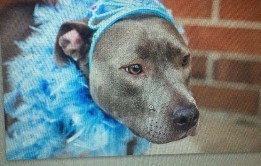 Please meet Trudy, she is a sweet shy female pit bull mix. Estimated to be 3-4 years of age and would love to be your BFF!
Anna is a pint sized pocket pittie who is estimated to be 3-4 years of age and is a sweet as can be!
If you would like to adopt a pet from All Life Is Valuable, NFP please fill out an application contract We will complete refernece checks as well as a home visit. Adoption fee is 200.00
All pets adopted will have all core vaccines, will be spayed or neutered, will be checked for heartworm and will come with 1 year of heartworm prevention. All major veterinary issues will be addressed prior to adoption. The pet will also be
microchiped
COMING SOON!! Baby Ruth, small young mix will be available soon!!!